Girls Football Success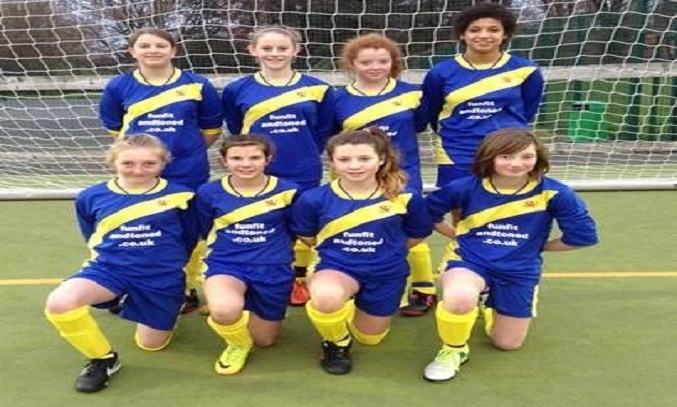 More success for our Girls Football Team in recent tournaments.
U14 District Tournament
Severn Vale was proud to be hosting the girls' district football tournaments again this year. In the U14 tournament 7 teams entered and the event was a great success. The format of the competition was a round robin which saw every team playing against each other in 8 minute 7 aside matches. The tournament was officiated by 3 of our year 11 students; Sean Clarke, Jacob Tyack and Lewis Halford who were a credit to the school.
The year 9 girls had a lot to live up to having being district champions for the past 2 years. An incredibly confident and competent team, they easily won their first 4 games against Barnwood Park (3-0), Millbrook Academy (6-0), Severn Vale B (6-0) and Beaufort (2-0). Next came the grudge match against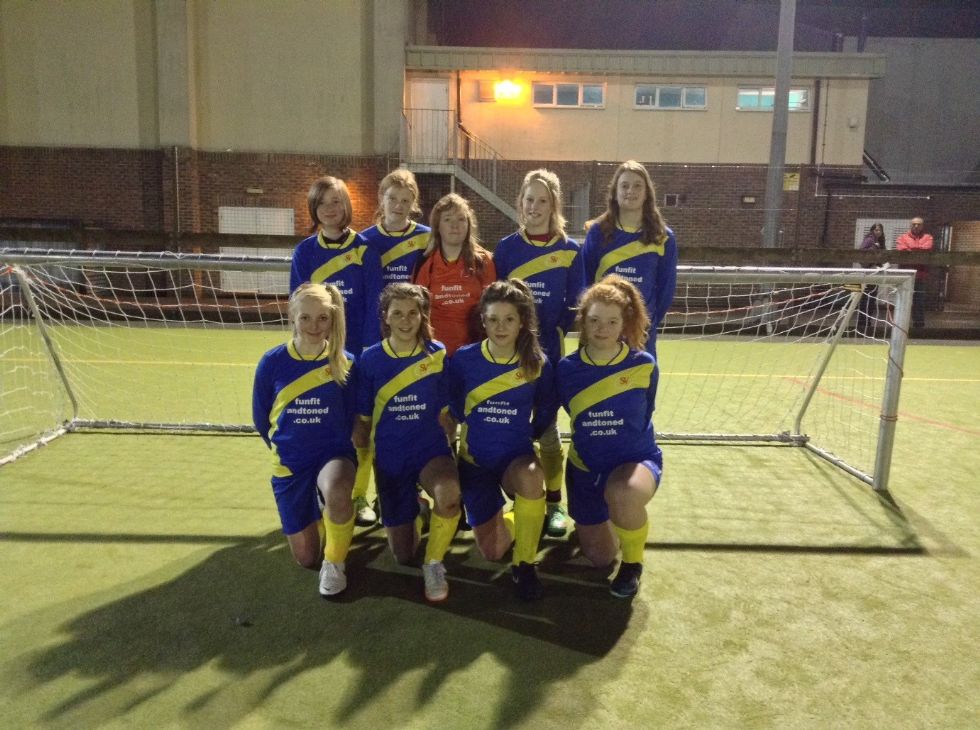 Ribston. Always very tough opponents, Severn Vale knew they would need to pull out all the stops to secure a win. The game finished 0-0, so with only 1 game left for both teams the title could go either way. Not only would Severn Vale need to win their game against St Peters, but they would need enough goals to beat Ribston overall on goal difference. They managed to beat St Peters 2-0 then nervously awaited the breakdown of points and goals difference. Amazingly both Ribston and Severn Vale finished on equal points and equal goal difference. A deciding match of just 5 minutes was to be played to decide the champions.
Severn Vale are familiar with this sort of pressure and always perform well under it. A Severn Vale kick off saw the ball straight to Holly Kay's feet, who effortlessly ran the ball down the line finishing with a perfect cross to Jess Thomas who put it straight in the back of the net, without Ribston even touching the ball. With 1 minute left to play, Holly managed to score her 10th goal of the tournament, securing the win and the title of District Champions for the third year running. They now go through to the County finals which will be held at Rednock School in March.
DISTRICT CHAMPIONS
Melissa Stearns (1), Rebekah Woods, Beth Freeman, Briony Southwood (3), Diana Pitcher (1) Summer Rankin, Holly Kay (10), Jess Thomas (4), Maisie Gaffney
Girls' U15 England Schools FA Cup
Severn Vale have got off to a great start this year in the ESFA Cup. With a bye in round 1 their first match was against local rivals Ribston. They were well prepared for a tough match, but went in with their usual enthusiasm and confidence. As expected it was a close game, but Ribston couldn't quite hold the girls off. The game finished 4-2, with 2 goals from Holly Kay, and 1 goal from Jess Thomas and Melissa Stearns.
In round 3 they were drawn against Churchdown, who they had just had a very close 9 aside match with wining 4-3. Again they were anticipating a hard match,but breezed through the game winning 9-1, with 2 goald from Briony Southwood, 3 goals from Jess Thomas and 4 goals from Holly Kay.
In round 4 they were drawn against Bradley Stoke, a school from Bristol, who were a complete unknown. The girls set up in their usual solid formation and had scored their first goal within 10 minutes (Holly Kay). Bradley Stoke battled hard and had a few very talented players, but with the speed of Angel Okoro and Summer Rankin in defence they simply couldn't create the opportunities they needed. Holly scored her second goal just before half time, then finished with her trademark hat-trick 10 minutes into the second half. In the closing minutes of the game Summer Rankin came from defence to score the 4th and final goal of the game.
With the girls now through to Round 5 the pressure and standard of football continues to ramp up. No Severn Vale team has ever come this far in the national competition, so we are already incredibly proud of the girls and hopeful that they will continue their success.
Team: Holly Kay (captain), Beth Freeman, Briony Southwood, Jess Thomas, Melissa Stearns, Diana Pitcher, Maisie Gaffney, Angel Okoro, Rebekah Woods, Summer Rankin, Tia Harrison, Rachel Alexander