University of Bristol – Aiming Higher Day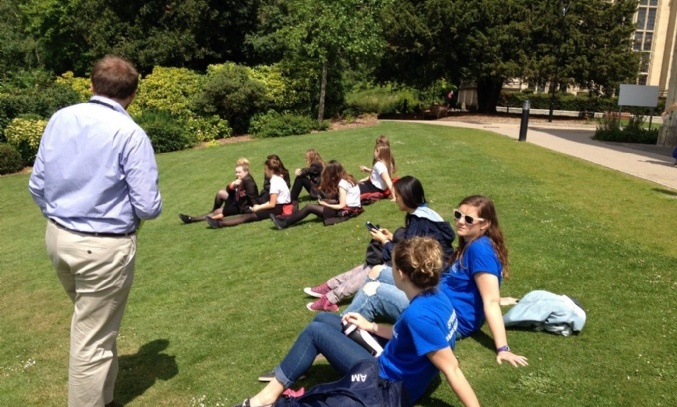 Year 10 students visit the University of Bristol as part of an Aiming Higher Day
On Tuesday 16th June 15 Year 10 students set off to Bristol University to find out more about life as a student. On arrival, 3 student ambassadors greeted the group and the day began in a seminar room where we were given the plan for the day and introduced to the university and staff. A general introduction to university was delivered with sticky labels put to good use as students thought of questions to be answered during the event. Each student ambassador led a presentation on different elements of student life before everyone had the chance to choose their course of choice, using a range of university prospectus and then comparing learning to school.
University Challenge gave the students the opportunity to view the city based university in the sunshine with a combined tour. Students went into two teams to answer questions across all areas of the university. The students enjoyed a short break in the gardens as the results were announced and chocolate awarded to the winners.
An impressive complimentary lunch was put on in the student refectory, fuelling the students for the final part of the day. Finally a student life session allowed all the earlier questions to be answered. The students compared school weeks to that of university students and left feeling inspired to attend university in the future.
Mrs Hayward
Deputy Year Team Leader - Year 10