Medical Science day at Birmingham University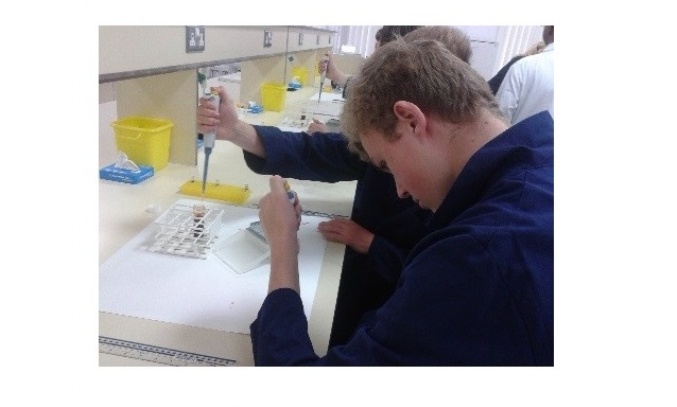 Year 10 students experienced a Medical Science day at Birmingham University
After a drive through St Mary's Hospital we arrived at the medical school for Birmingham University and were greeted by our student ambassador for the day. Registration provided free goodie bags for all students and a chance to see the high tech establishment and the other schools who would be part of the event.
Within one of the main lecture halls an introduction to studying medical and dental sciences, led by a senior lecturer gave an insight into the many career opportunities, pathways and lifestyles of students on the courses. Two current students followed this, giving their own personal experiences, advice and comments on what it is like to study in the medical field.
Workshop 1 focused on viruses and bacteria and how they enter our bodies. We were shown a presentation by a PHD student looking into the way foreign bodies get into our cells and damage them. There was a choice of two viruses which we were able to form out of a paper net. The student leading the session had worked in Sierra Leone, testing human samples for Ebola, we got to hear all about her experiences as well as the testing process which was really interesting.
Next we were led through the college to the labs before putting on lab coats and learning how to use the high tech equipment. All sorts of research takes place there and we were able to try out the kit and see some of the finding under top of the range microscopes.
Lunch was back in the students lounge along with a mini careers fair and activities. Lots of information was on offer and we all had a go at the hand grip test with a competitive approach to beating one another.
Miss Hayward