Not-So Wonderland – Year 9 Drama Club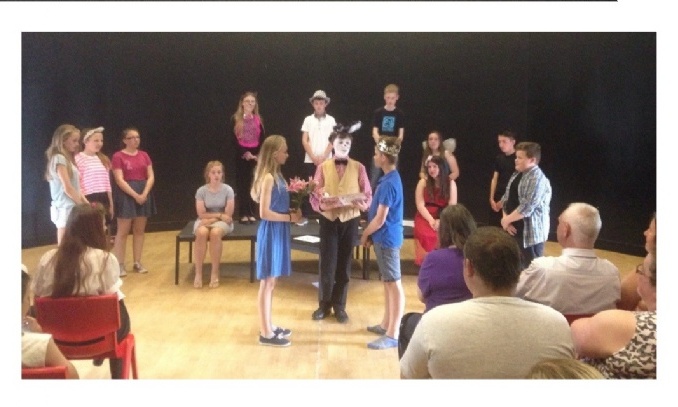 The Year 9 Drama Club created and performed their twist on classic fairy tales
The Year 9 Drama Club have worked on a range of skills including improvisation, physicality and voice work. 'Not-so-Wonderland' was the show they eventually produced and was culmination of a year of dedication and team work.
The show was entirely devised by the 2014/15 Year 9 Drama Club. They worked together to create their own modern twist on classic fairy tales using a range of characters from Cinderella, Alice in Wonderland and Little Red Riding Hood. We were incredibly proud of what they achieved and the show was a huge success: they performed to a packed audience of students, staff, relatives and friends and raised £47 for the Free the Children charity.
We are very proud of what they achieved and look forward to working on another show next year.
If you are a year 8 interested in joining Drama Club next year please see Miss Hemmings for a permission slip and more information.