Exam Results — 2019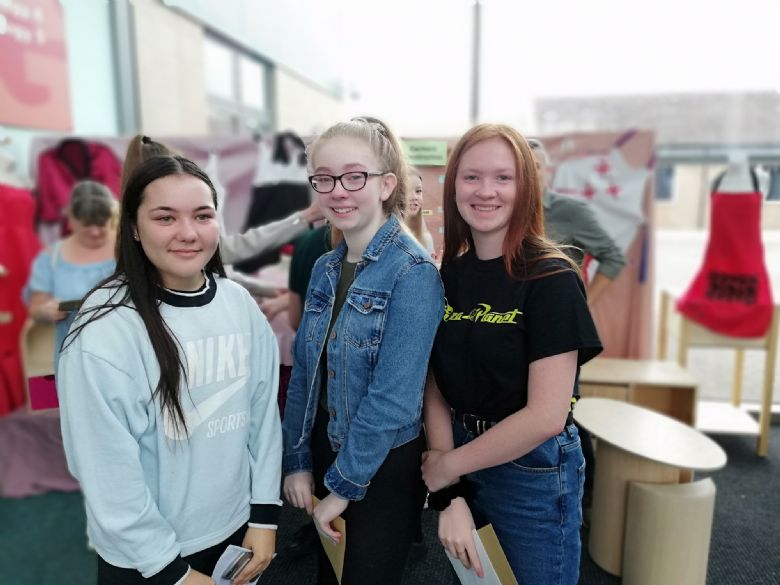 Severn Vale School is celebrating as the class of 2019 have delivered some of the best results in the school's history. This year saw the final tranche of new GCSEs launched. Despite yet more rigorous exams for the students, what hasn't changed is their ability to rise to the challenge and deliver excellent results.
At the heart of the excellent results were strong performances in the core subjects of English and Maths. In English over 78% of students achieved a 4+ grade, 65% a 5+ grade and over 20% 7+ grades. In Maths over 74% achieved a 4+ grade, 51% a 5+ grade and over 17% 7+ grades. Combined, 68% of students achieved 4+ grades in English and Maths with 45% achieving 5+ grades in both subjects. Both figures compare favourably with the figures achieved nationally.
Across the full range of subjects students have achieved great results. In Biology 30% of the students achieved 7+ grades, in Chemistry it was 30%, in Citizenship 50%, French 40%, Music 40%, Physics 50%, Sociology 50%, Spanish 30% and Textiles 30%. Indeed, just under 1 in 5 of all of the grades achieved were 7+ grades.
These results are a testament to the hard work and commitment of the students and to the outstanding work of the staff who have inspired, supported and cared for this special year group. It is important also to acknowledge the fabulous support provided by our students' parents throughout the last 5 years.
At Severn Vale we are proud of our inclusive credentials. This has ensured that students across the ability range have received comprehensive support to stretch and challenge their expectations in order to achieve their very best. As always there were a range of excellent individual performances. The top performer was Tallulah Weston who achieved the best individual results in the school's history with 4 grade 9s, 4 grade 8s and a grade 6. She will be moving on to Marling School in September where we know she will go on to great things.
There were similarly strong performances from:
Georgina Terner Swift Coope: 4 x 9s; 3 x 8s; 1 x 7 and 1 x 6
Pippa Butler: 1 x 9; 6 x 8s; 2 x 7s
Ashley Betty: 1 x 9; 6 x 8s; 2 x 7s
Daisy Glassett-King: 2 x 9s; 3 x 8s; 4 x 7s
Tyler Snaith: 3 x 9s; 2 x 8s; 4 x 7s
It has been an absolute pleasure working with the class of 2019 over the past five years. We are extremely proud of their academic success but more importantly of the fine young men and women they have become. The students will now move on to a variety of Sixth Forms, Colleges and Apprenticeships. Given the great foundation they have achieved at Severn Vale I am confident they will go on to make their mark in the world. We wish them the very best.
Our focus as a school now turns to ensuring that next year's results are even better!
Richard Johnson
Headteacher