We Will Rock You - School Musical

"We Will Rock You" is presented through special arrangement with, and all authorised performance materials are supplied by, Theatrical Rights Worldwide (TRW), 122-124 Regent Street, 5th floor, London W1B 5SA. www.theatricalrights.co.uk
Severn Vale School is pleased to announce that in 2022 we will be putting on a production of We Will Rock You. Public performances will run from DATE TBC. Put the dates in your diary and look out for information on how to get tickets which wil be published soon.
We look forward to welcoming you to Severn Vale School in March for an evening of great music, themed refreshments and audience participation... Severn Vale will Rock You!
Update 15/3/22 - Performance Cancelled
We have taken the extremely difficult decision that we will be cancelling the upcoming 'We Will Rock You' musical. Due to COVID related restrictions within school earlier this academic year, reduction in cast members availability to perform due to the change of the performance dates and cast and staff absence due to COVID, we have not been able to give students the level of support and rehearsal time they deserve in order to enable them to perform to the standard they would wish to. It is hugely disappointing for all involved and I would like to thank all students who have been part of the production and express how sorry we are that we have had to make the decision to cancel the show.
Update 13/1/22
I am sure this will not come as a huge surprise that due to the current COVID situation we will be postponing the 'We Will Rock You' musical to later in the academic year. This is a postponement NOT a cancellation. Due to the restrictions within school regarding face coverings in classrooms it would have been extremely difficult to carry out any rehearsals during January, and we feel students would not have had the opportunity to fully prepared for the performances in March. We are asking the cast to "Hang On In There" and keep practising their lines until rehearsals can restart, and we hope to be able to "Rock It" later in the year… new dates to be announced shortly.
Update 18/11/21
Mr Khokher and Miss Evans have had a busy week adding extra cast member to the "Party". WWRY cast has grown by an extra 9 students, and we all look forward to hearing how they are getting on in the coming weeks.
Tegan Rees 7R - Teen Queen & Super Yuppie
Alice Parr 7G - Gaga & Bohemian
Kayleigh Temple 7R - Gaga & Bohemian
Amiee Harrison - 7Y - Gaga & Bohemian
Lauren Barrett - 7T - Gaga & Bohemian
Amelia Godding - 7V - Gaga & Bohemian
Ellie-Mae Storer - 7Y - Gaga & Bohemian
Sophie Gillam - 7V - Gaga & Bohemian
Eryn Burns - 9G - Teen Queen & Super Yuppie
Update 09/11/2021
Feedback from Mr Khokher and Miss Evans is that cast of We Will Rock You are doing far better than just 'Doing All Right'! Rehearsals are well under way and the staging and costumes are starting to be designed. Show timings have been finalised with performances starting at 6.30pm on both Wednesday 2nd and Thursday 3rd March 2022. The first round of tickets (to cast members families) will go on sale w/c 22nd November via ParentPay.
Update 30/9/21
This week saw the whole cast of We Will Rock You focusing on mastering Bohemian Rhapsody. As this is the signature tune of the musical pronunciation is key, as is getting it word-perfect. Mr Khokher is therefore working with the cast over the next few weeks to ensure it is more Bohemian Rhapsody than Bo! He Man, Rap Shoddy!
Update 15/9/21
Last night saw our first complete read through of the script for We Will Rock You. It was great to hear the whole cast taking turns to read through their lines and beginning to work towards the 'One Vision'. Miss Evans and Mr Khokher now move onto the next stage, working through the script scene-by-scene and song-by-song. While Miss Davies, having made notes regarding costume and scenery requirements, will begin to get creative!
Update 09/09/21
WWRY 1st Read through — Tuesday 14th September – 3.15 in the Drama Studio
The first Read through of the whole script will take place on Tuesday 14th September starting at 3.15 in the Drama Studio. I believe it might take a couple of hours and therefore, please can all cast members make sure that they are able to stay in school until 5.15/5.30 on the 14th (however we may well finish early).
All future rehearsals will be arranged directly between the cast and either Mr Khokher or Miss Evans, and they will shortly be sharing the rehearsal schedule with the cast.
Update 23/7/21
Auditions are over and the production has been cast… there will be no 'Lazing on a Sunday Afternoon' for the twenty-four students who have been successful in securing a role in We Will Rock You. Huge congratulations to all and I look forward to hearing Queen songs echoing down our school corridors once rehearsals start in September.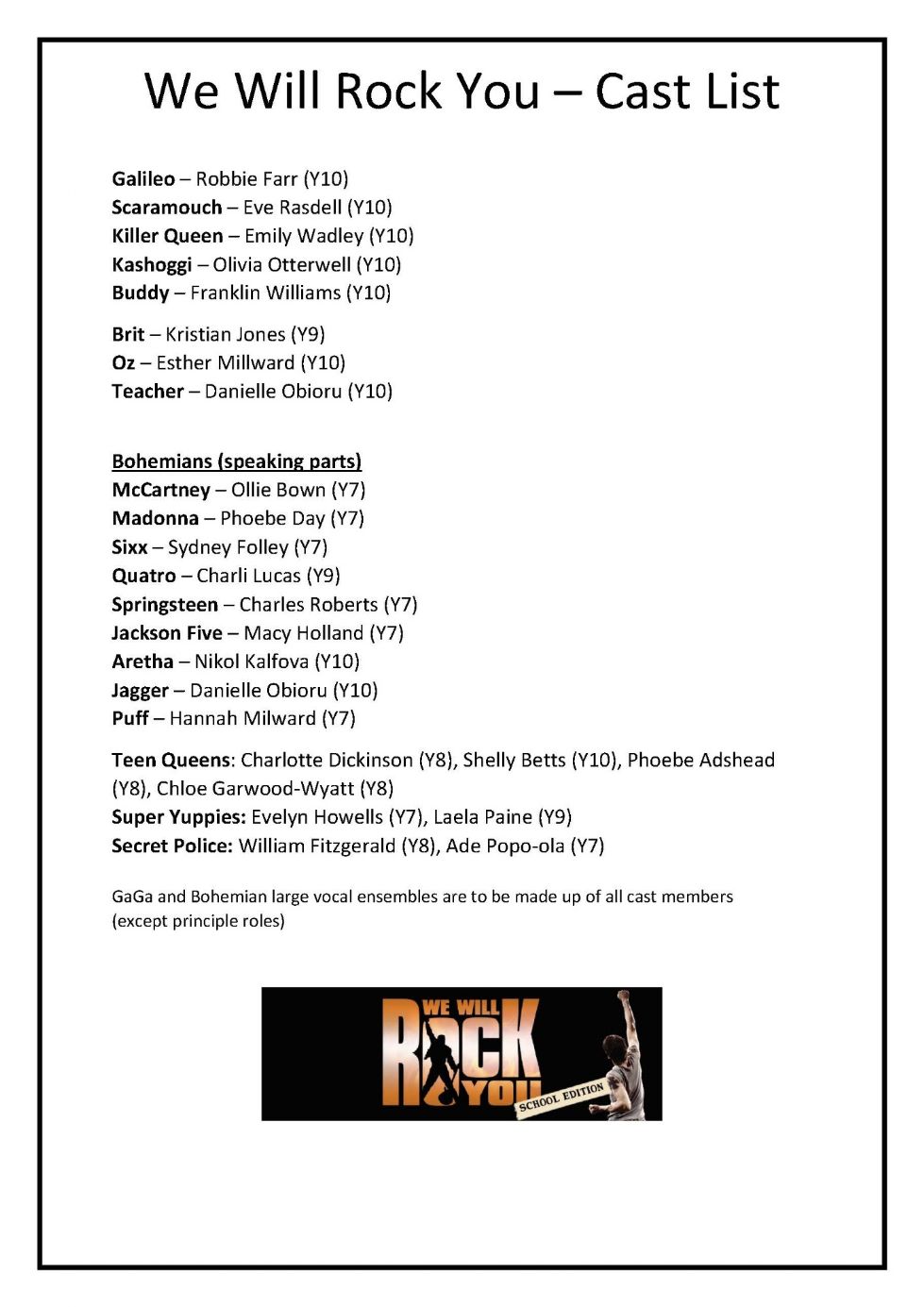 Update 16/7/21
Last night saw the 3rd round of auditions for We Will Rock You taking place in the Drama Studio and from the "Body Language" it looked like it was good fun for all those who took part. Managing to navigate through the last four weeks of Covid-19 disruptions has been a trial for many at Severn Vale School and so it was great to see that our students have maintained their enthusiasm and drive and were able to deliver exceptional performances for this final round of auditions. We now wait to hear who Mr Khokher and Miss Evans are casting in which role ... watch this space.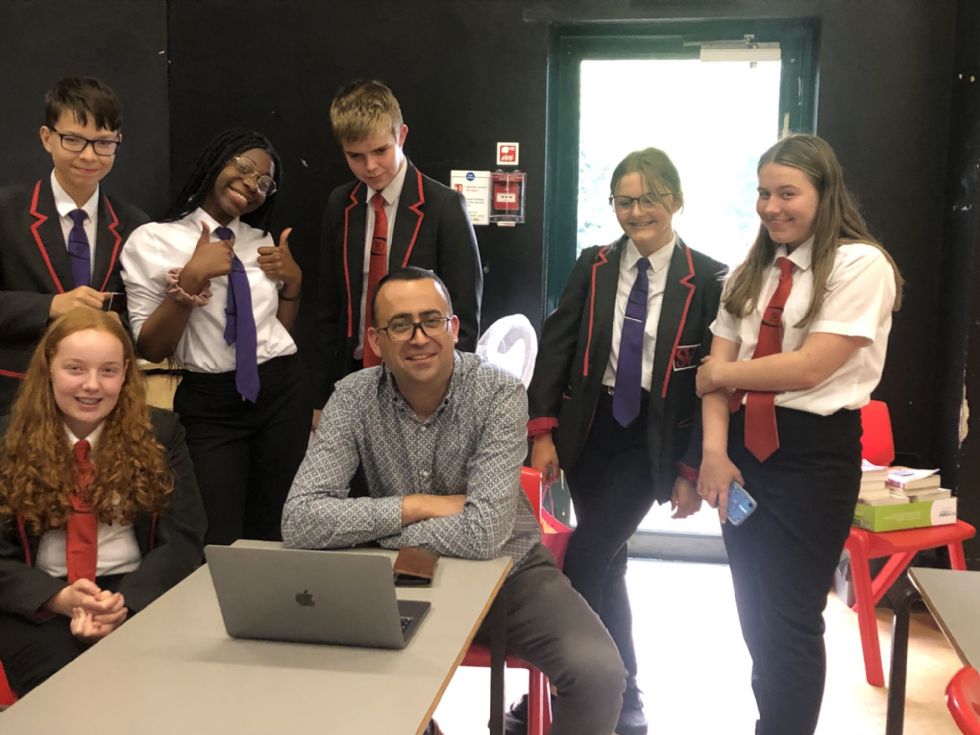 Update 9/7/21
In true Queen spirt, despite all disruption COVID-19 could throw at us this week the 2nd Round of Auditions took place last night, proving that no matter what The Show Must Go On. Luckily, the weather was conducive to queueing outside allowing students to socially distance while staying in their year group bubbles. If the high standard of the warm-up singing was anything to go by, Mr Khokhar and Miss Evans have difficult decisions to make.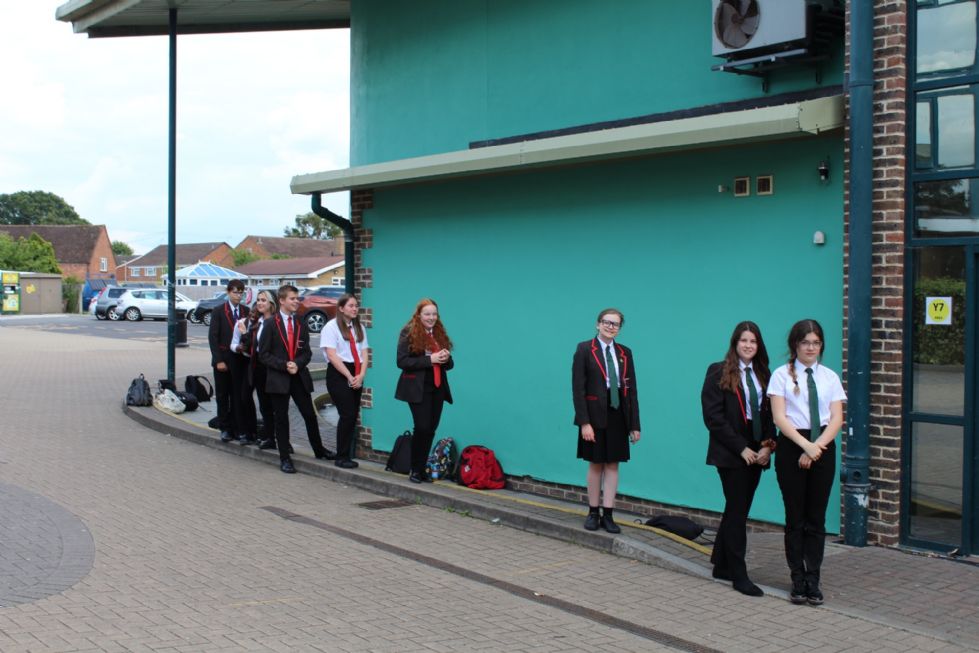 Update 1/7/21
Following the great success of Round One of Auditions for We Will Rock You, it is unfortunate that this week's Round Two ended up having to be postponed. Mr Johnson's message to all the students invited to take part in Round Two is 'Hang on In There" as Mr Khokher and Miss Evans are really looking forward auditioning you on Thursday 8th July instead.
Update 25/6/21
Auditions have started in earnest and last night saw over 30 students from Year 7 to Year 10 taking part in Round One. Students were asked to perform a song from Queen and to read a section of script. It is testament to how talented our students are that such a wide selection of Queen's back catalogue was covered. It was a pleasure to walk across the courtyard and hear joyful singing and I could not be prouder of those few students who were initially struck with stage nerves before rallying to give strong performances. Our Director Miss Evans and Musical Director Mr Khokher, now face a difficult choice of whom to put through to the next round, as "In Only Severn Days" it will be time for Round Two.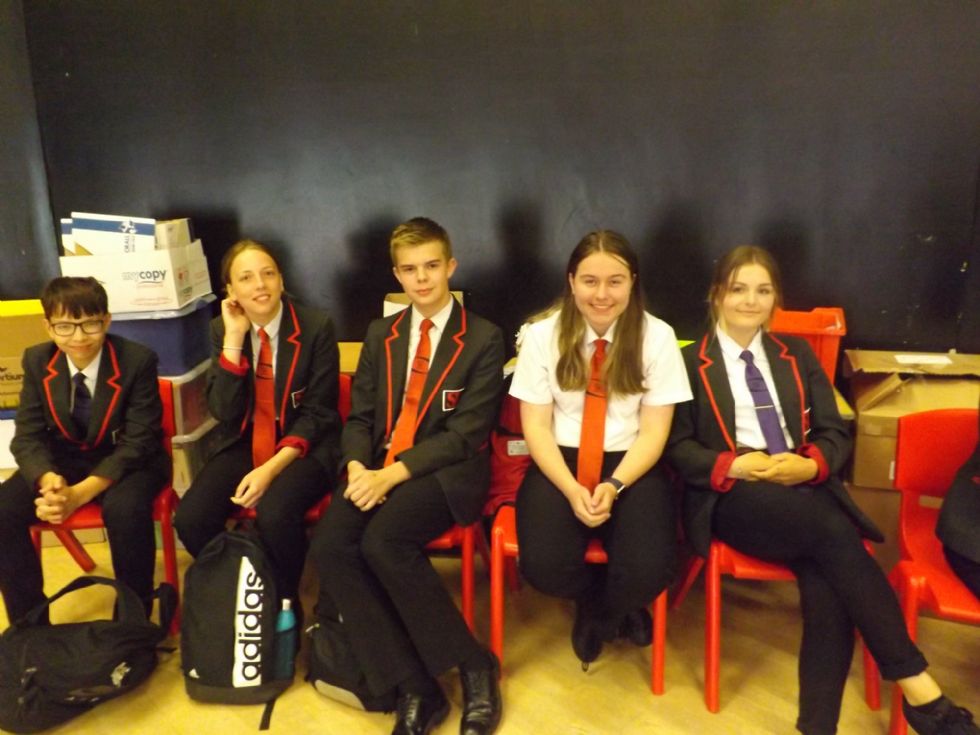 For more information on how the auditions are taking place please see video below.
If you have any questions please email Virginia Martin vmartin@severnvaleschool.com