Headteacher's Blog 11-6-21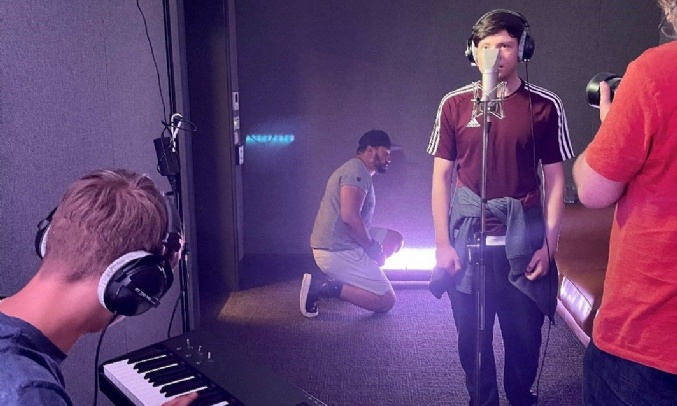 The new term has started with students returning to normal classrooms
It has been a really positive start to the new term. The return to normal classrooms has gone very smoothly and I know it has been appreciated by both staff and students. It has been a challenge for our Year 7 students as they have had to learn how to navigate the school which is no easy task. They have risen to the challenge really well, ably supported by some Year 11 students who have returned to support each Year 7 class.
It is important to stress that all other mitigations remain in place. Year groups are in separate areas for all social times; hand sanitiser remains in all classrooms and seating plans are in place for all classes to ensure effective contact tracing is possible.
The Covid numbers locally are concerning. We know schools nearby have been affected. It is a salutary reminder that the pandemic is far from over. I know we are all waiting for the prime-minister's announcement on Monday and the decision on whether or not to proceed with the next stage of the roadmap with a degree of resignation.
The message that we are getting from Public Health England, the NHS and the DfE is the important role that asymptomatic testing via Lateral Flow Devices can play in reducing the further spread of the virus. We have excellent stocks of LFD tests and I would encourage all students to be testing themselves twice a week. If you have any questions about the LFD testing programme please email the school at the following address: lfdtesting@severnvaleschool.com
Despite the ongoing restrictions the Cheltenham Camera Club once again organised its annual Gloucestershire Young Photographer Competition. It was really heartening to see Severn Vale School have its largest entry ever, with over 100 students entering the competition. The competition saw entries from across the county with over 800 students entering the competition this year. I am very pleased to report that thirteen students from Severn Vale have been selected as finalists. These students have been invited to attend the Presentation Show via Zoom on Friday 18th June at 6pm. We wish them well in the next stage of the competition. Congratulations also go to all those who entered the competition.
The thirteen finalists are:
Florence Ashby
Rosie Baldwin
Riley Brooker
Tamsin Henderson
Summer Hughes

Liam Jasper
Ethan Jones
Kenny Khedira
Michael Merret

Chloe Panting
Samuel Rod
Noah Scourfield
Ashley Windridge
As part of their Music coursework Year 11 students George Foyle and Sam Seville put together a great piece of performance poetry with piano accompaniment called The Covid Generation. The piece has been chosen to be included in the forthcoming G15 Celebration which will take place online later this term. Sam and George had the privilege to record their piece for the G15 event at the new Music Works studios. The facilities opened this week and Sam and George were the first students to be recorded there. The second recording session scheduled for the evening was ex-Severn Vale student Maisie Gaffney who is on their Uplift Scheme, a programme for young emerging professional performers. It's great to see our students hitting the heights in a range of fields.
One of our Year 10 students Ruby Thurston-Booth is currently undergoing some invasive procedures as part of her ongoing epilepsy treatment. Ruby has demonstrated amazing bravery and has managed to maintain a really positive attitude throughout. Prior to her next treatment Ruby has shaved her hair off in order to raise money for the local charity EPIC which works with children with epilepsy. In addition, her hair was donated to the Little Princess Trust which donates real hair wigs to children who have suffered hair loss through medical treatment. It is so typical of Ruby to think of others whilst facing such challenging circumstances herself. Ruby's mum has set up a Just Giving page on Ruby's behalf to help raise money for EPIC.
As always, I include my weekly reminder about Free School Meals eligibility. If your financial circumstances have changed, your child may be eligible for Free School Meals. If you click on this link you will find guidance on the eligibility criteria and the application process. It's a quick process and we are notified of all FSM entitlements by Gloucestershire County Council each Monday. I would urge you to take a look if you think you may benefit from financial assistance.
It promises to be a beautiful weekend weather-wise. I do hope you get to enjoy it.
Kind regards
Richard Johnson
Headteacher