Headteacher's Blog 18-3-22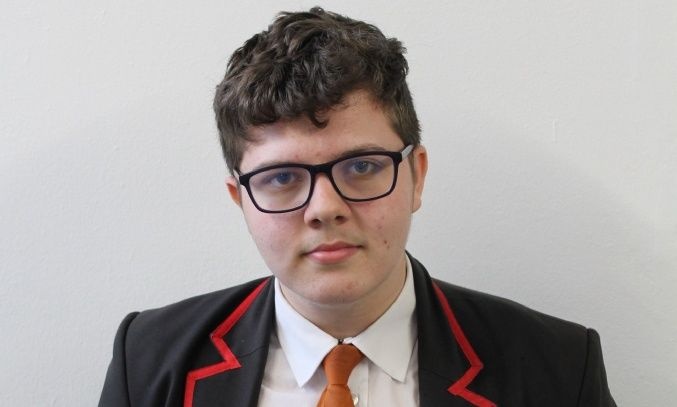 This week it was confirmed that Severn Vale student Alfie Smith was elected as the Youth MP for Gloucestershire
Another busy week has flown by. Our Year 9 have handed in their option forms which are now being processed. They will have their choices confirmed before Easter. Year 11 had a Parents Evening this week where they and their parents were given final feedback before the summer exams which are now only a matter of weeks away. As part of their final preparation, Year 11 also have their final core mocks next week.
We recently had the UK Youth Parliament elections taking place across the county. This was a huge process involving thousands of votes from young people from across Gloucestershire and I am thrilled to announce that our very own Alfie Smith from Year 10, was elected to be the Youth MP for Gloucester and the Forest of Dean. Alfie will be working closely with our local MP and representing the views of young people in debates in the House of Commons. We are extremely proud of all the candidates from Severn Vale who stood for election, any of whom would have been worthy MYPs. Well done to all who took part.
As part of their GCSE Citizenship course three of our Year 11 students organised a "soak the teacher" event last Friday. The students: Beth Lamb, Leona Green and Millie Smith organised every element of the event, from buying the sponges and arranging the stocks to simply making it happen. The event itself ran smoothly thanks to the fantastic way the students conducted themselves throughout. The atmosphere was brilliant and it was a great example of our school community coming together. Overall over £500 was raised for the Disasters Emergency Committee appeal for Ukraine. A massive thank you goes to all those who participated (in particular the teachers who braved a soaking) but most importantly to Beth, Leona and Millie for organising this great fundraiser.
On the sporting front this week we've had another bumper round of fixtures including:
Year 8 Netball – the Year 8 team lost 11 - 3 against another very strong Denmark Road team. We were missing some key players, but again the girls played some of the best netball they have this year.
Year 9 Netball - Year 9 A team won 29 - 7 against Newent on Monday with a fantastic display of attack and defence. Player of the match went to Eva Moundene. The B team lost in the final quarter by one point with the score finishing 7-6. Player of the match went to Ava Clare. A big well done also to Jasmine Blench who umpired a full game as she couldn't play due to injury.
Year 9 Netball – In a second game this week the Year 9 A team won 39-11 against Henley Bank on Tuesday. Again, player of the match went to Eva! The B team won 11-8 and player of the match went to Ava (again!). Excellent play all around.
Year 10 Netball – the Year 10 team lost 17 - 9 against another very strong Denmark Road team. They played some of the best netball they've played this year which was fantastic to see! Player of the match went to Liv Hudman.
Year 9 Football – the Year 9 B Team won an excellent game 6-2 against Newent. Danny Roberts continued his scoring form with another brace.
This week our Year 11 students have been given the exciting opportunity to sign up for the National Citizenship Service summer program. For those who aren't familiar, NCS lasts 2 weeks during which participants will: meet new people and stay away from home for five days (during which they'll take part in adventurous activities like climbing, canoeing, high ropes etc), take on new challenges and develop the skills and confidence to take on their next steps. They will also get their chance to give back to their local community through volunteering action. This really is an excellent opportunity for students to gain new skills, enhance their CV and create lifelong memories, and all for the heavily subsidised cost of £50 (the government pay the other £1150!). Full details are available here.
The school has been contacted by the Bristol Old Vic Theatre School asking us to circulate information about an exciting opportunity they offer. On Sundays during term time, the Bristol Old Vic Theatre School opens its doors to young people from across the South West who want to learn theatrical skills in a fun, creative and welcoming environment. They offer weekly classes in both performance and production, taught by their students at the height of their professional training. The next term will start on Sunday 1 May and runs until Sunday 10 July 2022. Partial bursaries are available, and will be assessed via application on a case-by-case basis. Full details are available by accessing the following link: BOVTS Young Artists
As always, I include my weekly reminder about Free School Meals eligibility. If your financial circumstances have changed, your child may be eligible for Free School Meals. If you click on this link you will find guidance on the eligibility criteria and the application process. It's a quick process and we are notified of all FSM entitlements by Gloucestershire County Council each Monday. I would urge you to take a look if you think you may benefit from financial assistance.
It looks like Spring may have finally arrived. I do hope you get to enjoy the fine weather this weekend.
Kind regards
Richard Johnson
Headteacher