Poetry Slam Competition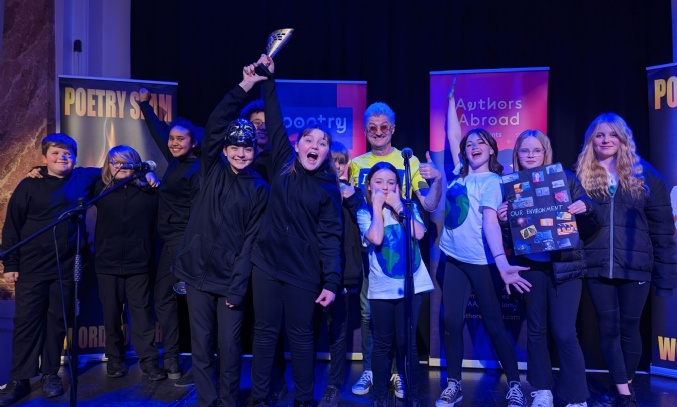 Poetry success for the Bracket Rackets and the Repetition Rascals at the Gloucestershire Poetry Slam competition.
On Tuesday evening, two groups of Year 7 students had the opportunity to perform at The Gloucestershire Poetry Slam competing with schools across the county. The Bracket Rackets and The Repetition Rascals were selected as the two winning teams after a poetry workshop day with renowned poet, Spoz. Both teams performed with confidence and passion in front of a room of 100 people including teachers, parents, fellow competitors and three judges. The Bracket Rackets secured third place in the competition, taking home a very impressive trophy! The whole English Department is extremely proud of both teams and the dedication they have demonstrated towards the competition.