Year 11 First Aid Training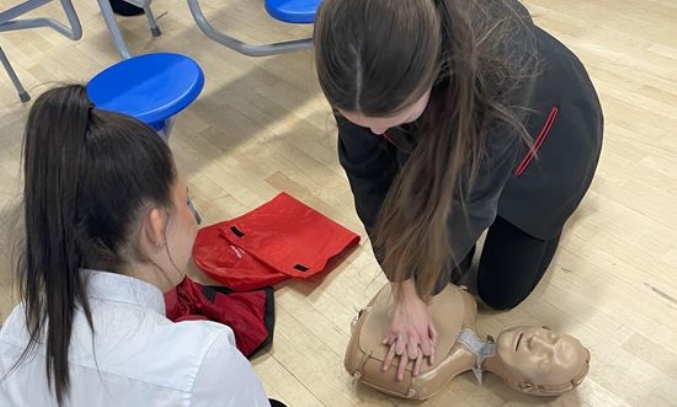 Mr Higgs, an experienced St. Johns Ambulance volunteer conducted a valuable first aid training session for our Year 11 Health and Social Care students.
Year 11 Health & Social Care students took part in a St. Johns ambulance first aid training session this term. This was part of their RO31 first aid coursework unit. The session was conducted by Severn Vale's own Mr Higgs who has volunteered for St. Johns Ambulance for over 20 years.
Students were taught how to recognise and treat a wide range of injuries, including; CPR, the recovery position, bleeding, and shock. Students had the opportunity to practice some of the skills they learnt throughout the afternoon. These are valuable skills that help set our students up for life.