Cheerleading success for Severn Vale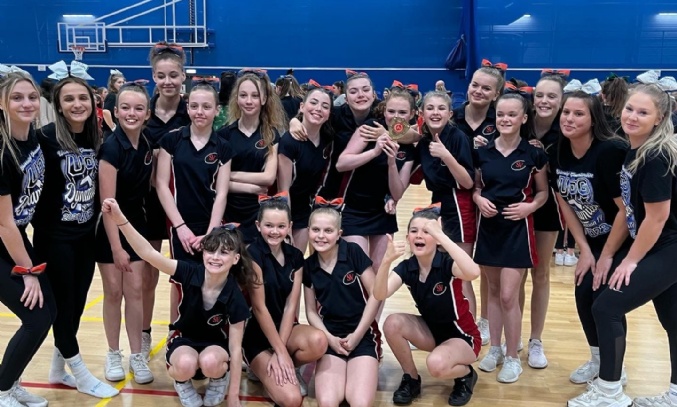 Success for the Severn Vale Cheer Squad in the recent Gloucestershire Cheer for Schools competition.
Our amazing cheer squad have been training for the past 5 months and been working incredibly hard on their stunts, tumbling and dance routine. Our diverse squad includes students from all 5 year groups and they have been coached by ex-student, Chelsea Weston. They have committed to extra lunch and after-school training sessions and put together a superb routine.
Last Friday we took the squad to compete in the Gloucestershire Cheer for Schools competition, which included competitors from across the county and even from Wales. The girl's routine was flawless, and they all performed with so much energy and enthusiasm. It was an absolute delight to watch them. Needless to say their performance impressed the judges and they were awarded 1st place. We could not prouder of them.
Squad: Anya B, Isobel B, Charlotte D, Macy H, Keeley F, Millie S, Katie M, Olivia M, Megan E, Lauren N, Chloe S, Kara N, Rebecca M, Jess C and Francesca B